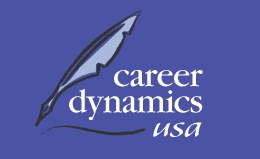 Did you know?



The people you choose to

trust will have a major

impact on your career advancement. Our success is a matter of record. Bank on it.

Career Management



"If I always appear prepared, it is
because I have thought long about
what might occur. It is not genius that
suddenly reveals to me what I should
do; it is thought and preparation."



- Napoleon Bonaparte

What happens next?

You've just accepted an excellent career opportunity. The money is good. What happens next? Well, lots of things, many of them very good, and some not so good. As in the necessity to launch a new job search, if things don't go the way we want.

Here are a few questions to keep firmly in mind while attacking and enjoying your new career challenges:


Is your career growth path clear? Has it been discussed during the hiring process? If not, why not? How can we, as a team, ensure your on-going success with your new employer?



Do you see potential obstacles to achieving your professional goals? Specifically, what are they? Why do they exist? How do we go through or around them? There is a way, and we will find it.



In the first crucially important weeks, how are your peers beginning to look upon you? Are you an impact player who is listened to intently when the conversation turns serious? If not, why not?



What changes in your management style might be desirable, given your past results, both positive and negative? If responding candidly, what would your past peer group say about you? What about the person you reported to?



Are you positioning yourself for your first review? There are several matters to be dealt with, things that will make much more likely increased income and responsibility. Don't be foolish and simply go in with an attitude of "Well, here I am. Haven't I been doing a good job?"



Are you logging your accomplishments and the results obtained? What about new networking contacts? If your system of staying in touch with the right people is not as organized as any work project, you may be playing out of your league. I can think of nothing more important to your personal success.


I urge you to begin your new job with excitement, energy and a determination to excel, to be the best in your chosen career path. But never forget that the only true job security lies in constantly improving your own skills. Walk cheerfully down that road, and you take the path to independence. You deserve it.