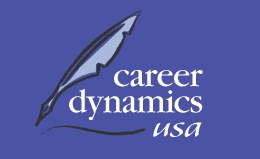 Did you know?



Many accomplished people

procrastinate when writing

letters to business leaders. Fear of rejection takes an inevitable toll, a good reason to consider having professional writers on your team.

Letters & Email




"The most valuable of all talents
is that of never using two words
when one will do."



- Thomas Jefferson

The power of letters and email in a hard hitting job campaign cannot be overstated. Unlike a resume, letters give the job candidate an opportunity to creatively address a corporation's problems and opportunities. The written word gives you the power to express your personality in a variety of ways, for a variety of reasons.

Think about the forms of written communication that can make or break your efforts to win new employment.

Cover letters.
Follow up letters or email to specific meetings.
Innovative requests for a status when negotiations with a company are long and complex.


Perhaps you're unable to connect via the telephone. The right letter can persuade many executives to pick up the phone and call you!
After a period of time, we may want to re-contact certain executives for additional help in the job search. This letter must be original and especially well constructed.
Letters geared toward a long distance campaign cover different ground, and while the principles are similar to a local search, the phraseology is radically different. If they're written effectively.


Letters and email may be constructed for specific employment opportunities. On the other hand, their purpose may have a networking goal in mind. In any case, they are different, and require time and expertise if they are to stand out from the thousands of employment letters and email sent every day in every large city.
Written responses to advertised jobs. While this activity plays a small and supporting role in a well-run job search, the letters used can be aggressive and especially creative.
Letters to contingency recruiters.


For senior executives, letters to search firms paid on a retainer basis.
Occasionally, a proposal may be in order to deal with a specific problem a target company is experiencing. Occasionally. Until you're on the payroll, there is little to be gained by solving someone else's problems.
Letters to referrals. To say these must be well written and to the point is to be guilty of massive understatement. They must convey your message quickly and capture the reader's attention.


At Career Dynamics USA you will only partially be trained in letter writing. For the most part, we write all communications coming under any of the above headings. After all, isn't that why you've sought professional assistance?